Hi, I'm Carl Saunders
I'm a website designer in Alton, Hampshire. I build and manage websites for businesses looking for professional website services and a one-to-one relationship with a website designer.
I can help bring new ideas to fruition, revamp existing websites, or look after website hosting, promotion and maintenance. See some of my work below and please contact me to discuss your requirements.
Website Design
& Development
Bespoke Web Design
Static and CMS websites
(Content Management Systems)
Responsive / Mobile Friendly Webs
Blogs, Shopping Cart Systems,
Apps and Games
Website Maintenance
& Other Services
Website Management
HTML Email Newsletters
Analytics & Reporting
Social Media
Domain Name Advice
Reliable Website Hosting

Featured Websites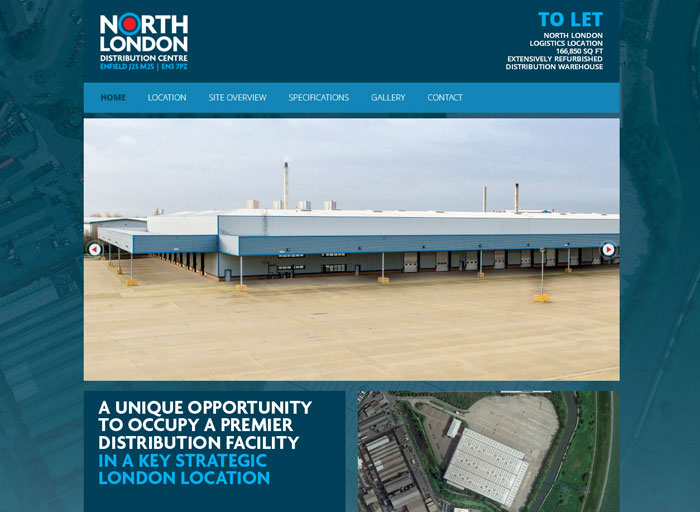 North London Distribution C.
Web Development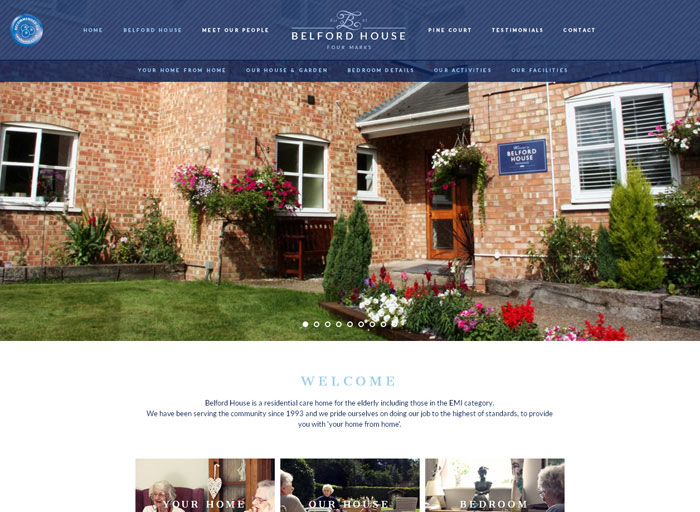 Belford House
Web Development
Excel FSE
Web Design, Web Development, SEO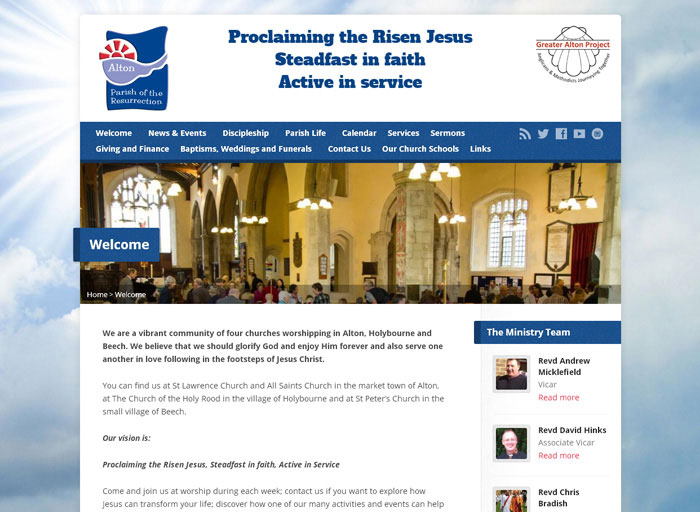 POTR Alton
Web Design, Web Development, SEO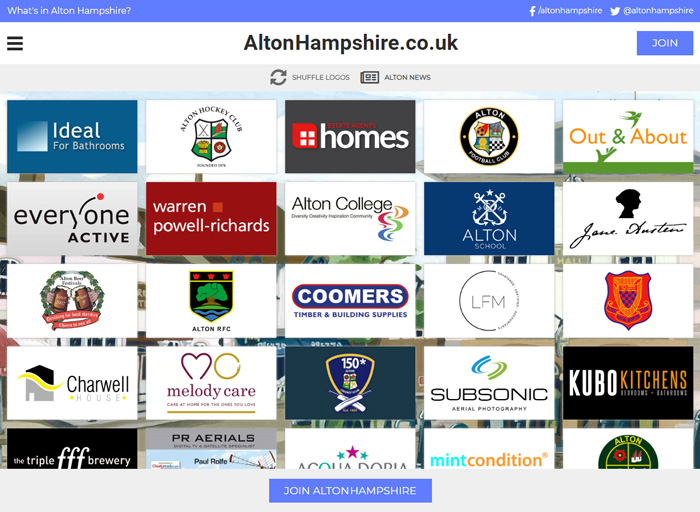 Alton Hampshire
Web Design, Web Development, SEO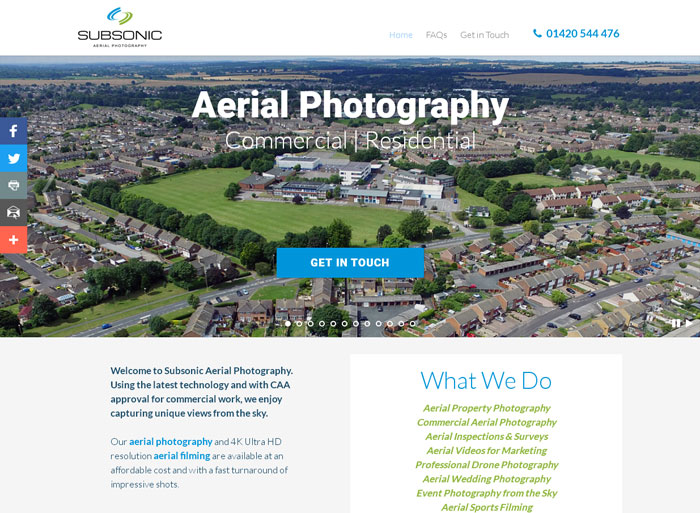 Subsonic Aerial Photography
Web Design, Web Development, SEO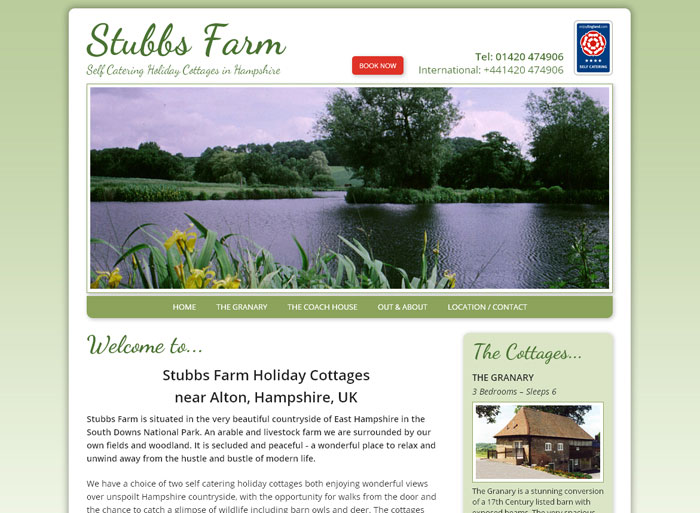 Stubbs Farm
Web Design, Web Development, SEO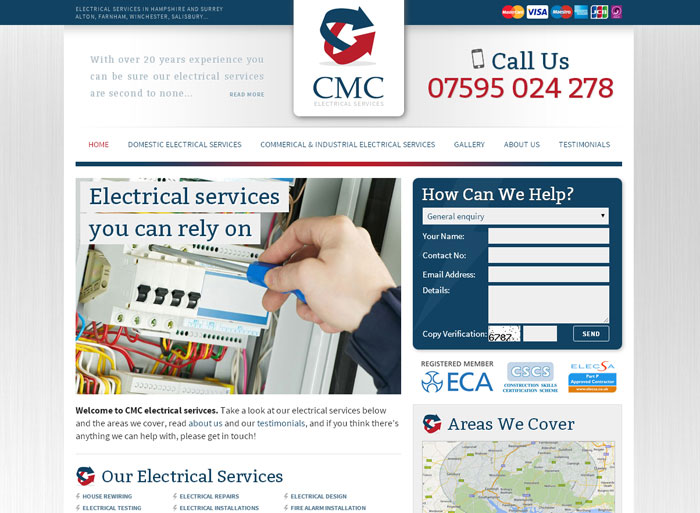 CMC Electrical
Web Design, Web Development, SEO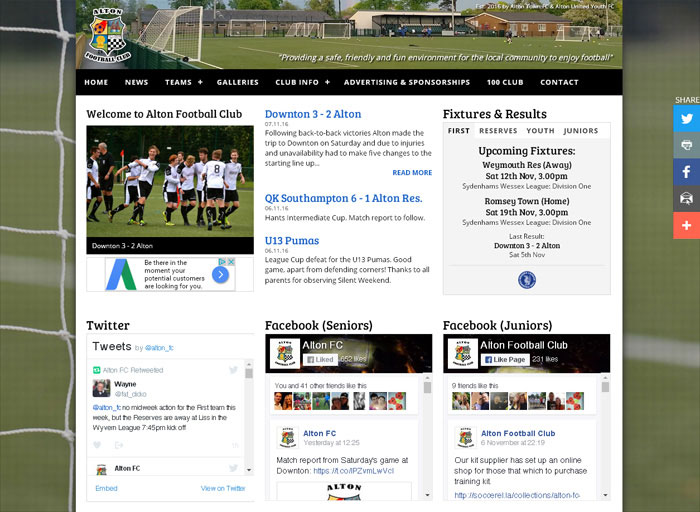 Alton FC
Web Design, Web Development, SEO
Contact Me

SEO
Get found by potential customers
SEO plans to suit your budget
Keyword research and competitor analysis
Realistic advice on organic SEO
Website optimisation & ongoing reporting
Proven results!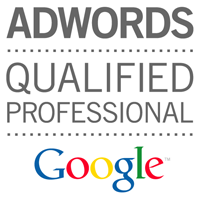 I'm also a Google AdWords Professional
Ask me about Google AdWords
Contact Me

Client Testimonals
I'm happy to be a recommended web designer in Alton, Hampshire!
"I can not recommend Carl highly enough; he has a fantastic ability to really listen and translated what I wanted, into an excellent high functioning website, whilst always giving great impartial advice. Carl, as my daughter would say, you're a cool banana!! Thank you."

"I certainly feel reassured that you will be handling the project... We were saying the other day how great your service always is... which has really highlighted how helpful and accommodating you are in comparison to others!!"

"Carl Saunders has done a great job both in maintaining, managing and designing a great looking and up to the minute effective and easy to navigate website for my acts. I would be happy to recommend his services to anyone as he is like Ronseal "He does what it says on the tin", and that's performing a good reliable service."

"Thank you so very much for a fantastic job on the site, I'm very pleased with the final result. I know it's not always easy, managing to communicate via email to find a solution to the client's needs, but your work and final result is exceptional. Thanks again Carl. Very happy."

"We've been fortunate to have had Carl Saunders set up, maintain and continually develop our website. His enthusiastic, dynamic and innovative approach not only keeps us on our toes but, more to the point, forever drives custom in our direction!"